So you've found your winter attire in the bottom of the closest and have stocked up on your favourite hot drinks and soups.
It seems you are ready for below zero temperatures, but what about your home? Have you taken the steps to winterize your home before the cold just yet?
'Winter is coming' they say – not just in Game of Thrones, but also in Calgary – and there's no telling how soon it will arrive, and how long it will last.
As a home owner it's important you take precautionary steps in winterizing your house to prevent damage and add winter-comfort. Here are 20 ways you can winterize your home before it's too late.
#1 – Inspect your home for leaks / cracks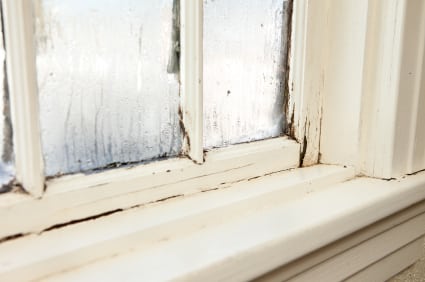 The first and foremost step to winterizing your home is to inspect the interior / exterior for any cracks and / or leaks. You'll usually find these on:
window sills

concrete foundation

stucco exterior

broken window latches / locks

Seal these using the appropriate method. For caulking, remember that it's done ideally in a warm setting i.e. inside your home, although durable outside brands are also available.

Make sure to check what the best way is to seal any leaks you find in your home first online or with your local home department store expert first.
#2 – Add a layer of insulation in the attic
If your home is a bit aged and gets unbearably cold, adding a layer of insulation in the attic may be one of the best ways to winterize your home.
If you are putting more on top of an existing layer, make sure you don't use a type of insulation that acts as a vapor barrier. This could cause moisture to build and result in the growth of mould.
Not sure about which insulation is best? Ask your local home department store specialist for their recommendation.
#3 – Test your furnace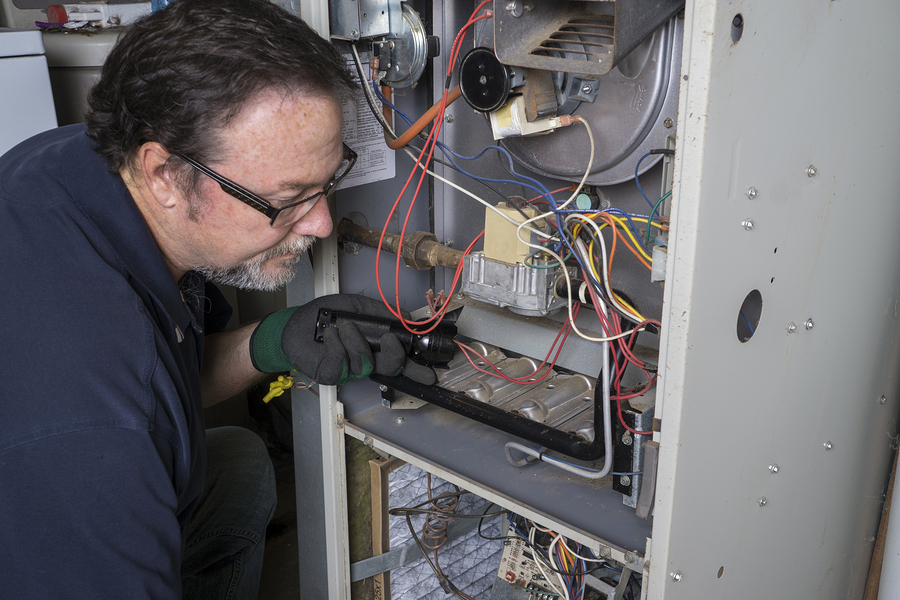 Put your furnace through its paces before the cold comes. There will be a strange, short-lasting smell once turned on; simply aerate the area to remove the smell.
If the odour persists, turn it off and call a furnace professional to come and look at it. There may be something wrong with your furnace and it needs to be fixed as soon as possible!
There's no substitute for checking and maintaining your furnace, which in turn heats your home. It definitely is one of the most important parts of winterizing your home before the cold.
#4 – Get a furnace inspection / cleaning
It's never a bad idea to have your furnace inspected and cleaned on an annual basis as is. Doing so makes sure your furnace is in tip top shape for many winters to come.
Your standard furnace inspection / tune-up fee starts anywhere from CAD $99 to $149+ per unit.
It's not a bad investment if you want to make sure your furnace is performing optimally for fall and winter.
#5 – Consider replacing your old furnace
If you're furnace is outdated, buying a new one may be ideal and save you money over the long haul.
A new and improved furnace also means your home will be warmer inside during winter.
Old furnaces can use up to 50 per cent more energy than new ones and don't warm your house as effectively.
In short, a healthy furnace is key to not only winterizing your home before the cold, but also saving a few bucks while you're at it!
#6 – Buy furnace filters in advance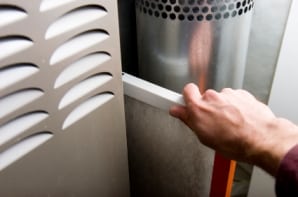 It's convenient to stock up on furnace filters before the cold and check the one that's being used regularly during the winter.
A dirty filter will impede the efficiency of your furnace by restricting air flow, and in dire cases may cause a fire.
Different filters need to be changed at different intervals, but its usually somewhere between every two to three months. Many people switch it out every six months.
Just a friendly reminder that if you choose to do so in six month intervals, you'll probably have more dust on the shelves than if you were to do so every two or three months.
#7 – Apply window coverings
Adding layers to your windows can help prevent heat loss, not only winterizing your home but also trimming your heating bill.
Consider covering your windows with plastic insulation or more designer-savvy kits if aesthetic appeal is important to you.
Insulator kits are found at home department stores such as the Home Dept and RONA and are an affordable means to prevent heat from escaping through your windows.
If you want to go an extra step, tape up some bubble wrap on your windows as well. It works as an excellent insulator during the winter.
You're friends and family might think you've lost your marbles, but you'll be saving even more money on the heating bill – so it don't matter!
#8 – Clear your eaves trough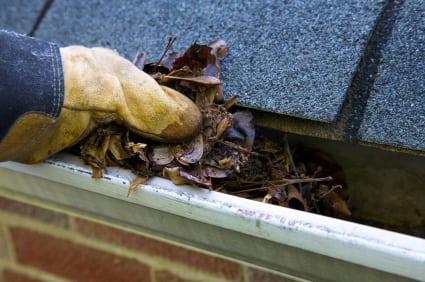 Get on the roof carefully with your tool of choice (a spatula, broom or your hand with a set of gloves works great) and remove clutter from your eaves trough.
If possible, grab the hose and spray out any remaining residue assuming that the weather outside isn't cold enough to cause ice problems along your walkways.
Cleaning your eaves trough will prevent ice blockages which may cause snow and water run off to drain towards the foundation of your house.
Pools of water in such areas can freeze and cause foundational problems that are super expensive to fix.
#9 – Inspect your roof
A full inspection of your roof – as long as it's safe to do so – should be a part of the steps you take to winterize your house.
If you're roof is slippery for any reason, you may want to call a professional to do the inspection for you. Or, wait until you can do it yourself without any safety hazards.
An inspection of the roof is important because any leaks into the structure of your home can cause water to accumulate and freeze in your base structure, window sills and attic.
Once this water seeps into those nooks and crannies, it has the potential to freeze and expand and cause immense damage to the structure of your home.
#10 – Point drain pipes away
Make sure your gutter spouts drain properly without blockage and carry water well away from the foundation of your home.
As mentioned above, water collecting near your home's foundation is a threat to its structural integrity.
Water expands when it freezes; therefore, if it seeps into the concrete cribbing of your home through a crack and solidifies, it may make that crack even bigger.
Foundational issues are some of the most expensive problems to fix for home owners. Avoid such issues caused by freezing water by following this step to winterize your home.
#11 – Turn up the heat a bit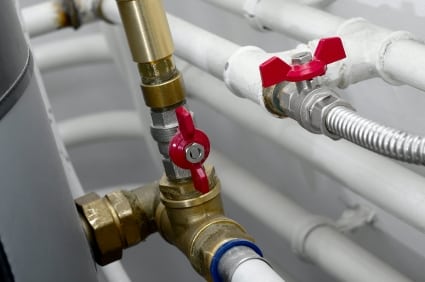 If you plan on leaving your home for an extended period of time, turn the heat up a little bit.
It might be -15 Celsius one day but drop to -30 Celsius the next, so that added heat will help prevent pipes from bursting while you're gone.
Even if you're not going away, a little more heat will help you stay cozy and warm at home, assuming there are no serious issues with your furnace or leaks to the outside.
Also check with your insurance company on what your exact policy is. This is important because not all insurance policies cover what you would think.
Being away from home for an extended period of time without someone checking your place on a regular basis can sometimes void your insurance in the case of frozen pipes or when other winter-weather-related issues occur.
#12 – Drain your pipes
Drain any air conditioners you might have. If there is a water shut-off valve for your air conditioner, close it.
Also drain all pipes leading to outdoor water faucets as well as any garden hoses you might have.
Irrigation systems also need to be blown with clean with air so that water doesn't accumulate and crack the pipes in sub-zero temperatures.
Fixing cracked irrigation systems and piping are expensive to fix. Winterizing your home appropriately will help avoid having to make any piping-related repairs.
#13 – Wrap pipes with insulation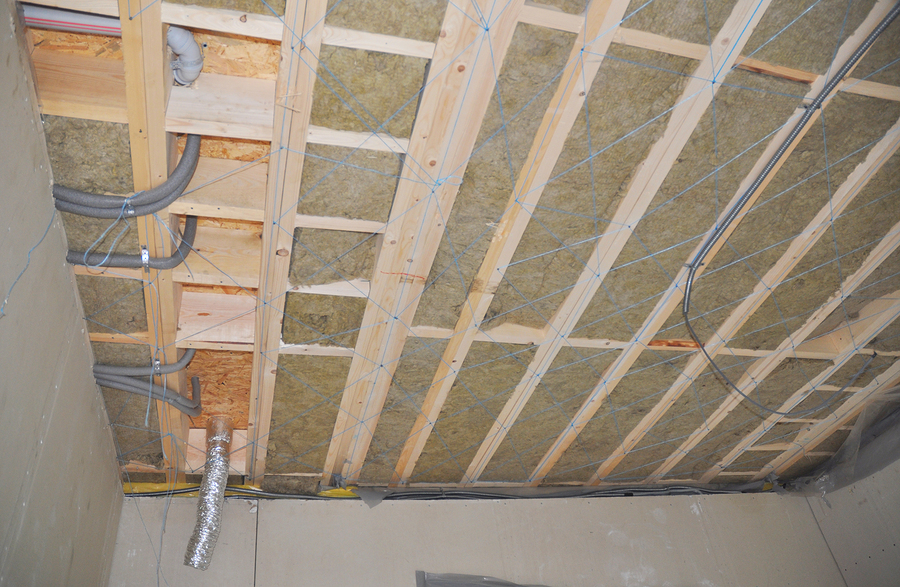 Your home should have quite a few pipes that run close to the outside walls, especially in the basement.
Insulate the pipes using a made-for sleeve which you can get from your local department store.
It's an inexpensive way to winterize your house before any expensive accidents happen that could cost you thousands.
Wrapping these pipes in insulation will go a long way in preventing any freezing, potentially costing you big bucks to fix.
#14 – Know where the water shut-off is
Let's say a pipe does become frozen and it causes a back up of water flow in your basement. Now your basement is flooding, and you need to know where to turn the water off quickly.
With that in mind, take some time to locate where the main water-valve is in your home. In Canada this valve is usually in the basement somewhere.
Make sure to label it somehow just in case you aren't home and a family member or roommate needs to turn the valve off instead.
Knowing where the main water shut-off valve is could save you a big mess, and lots of money while you're at it.
#15 – Install a programmable thermostat
Did you know that on average every degree you lower your home's temperature during winter, you'll save a small percentage – about 1% – on your heating bill?
Programmable thermostats sense and adjust your home's temperature accordingly. By installing one, you'll do your wallet and the environment a favour.
#16 – Reverse your ceiling fans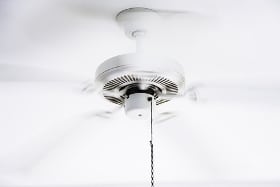 Reversing your ceiling fans into a clockwise direction will push warm air downwards and help to circulate this air accordingly.
This is an easy method to winterizing your home for the cold, which in some instances can cut heating costs by up to 10 per cent!
#17 – Install a car starter
Consider installing a car starter if you don't have one already, especially if you park outside.
There's nothing better than warming up your ice-cold car before getting inside of it every morning.
Or, if you're in a garage you could always buy a block heater that would keep your car moderately warm come work time.
#18 – Buy de-icer and sand
Stock up on some bags of sand and ice melt to spread on your walkways. This way you'll have a much less likely chance of getting sued by your friends and family – just kidding!
Some jurisdictions also have bylaws that require you to remove snow and ice from your walkways and sidewalks along your property. De-icer helps melt tough ice that is otherwise hard to remove.
Another great trick to winterize your home and make it more visitor friendly is to buy a proper ice scraper. This leads us to our next winterizing tip.
#19 – Check your winter equipment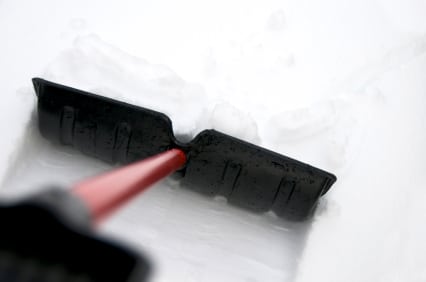 Replace any worn snow shovels and brooms. Also consider getting an ice scraper to remove that nasty ice on the driveway / walkways that we've all had a slip and fall on at one point or another.
Also, don't skimp on buying the best snow shovel if you can. The ergonomic design and best materials used by the more expensive shovels are worth the extra cost and will save your back while making the job easier.
#20 – Clean your garage
Consider de-cluttering your garage so that you can park your car inside with ease.
Allow yourself to walk comfortably without slip and trip hazards that come with having wet shoes and slushy, cluttered floors.
#21 – Buy some survival gear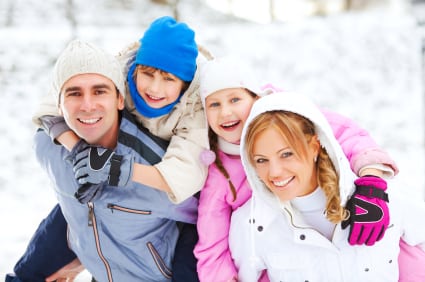 You never know when an outdoor storm could cause issues with electricity in your community.

Buy some lighters and/or matches and some candles so you can see in the dark in case of a power shortage.




You could also consider purchasing back-up generator as a power source if you think it's necessary.

If you have a fish tank, it might be. Your fishes won't be able to live too long without electricity that helps oxygenate the water they live in.
#22 – Put utilities on your contact list
Have the phone numbers of your utility providers handy. Inside the front page of the phone book perhaps or on the whiteboard beside the phone.
#23 – Stock up on food and water
Stock up on non-perishable food and water as well as a first-aid kit and blankets. Have an evacuation plan in case of an emergency situation. You just never know if you'll need them or not!